Welcome to our Shop.
We will take a virtual tour of the Stock Shop.
The first department is the Stock Department:
In Picture 1, You will see the belt sanders Tom
uses for stocks.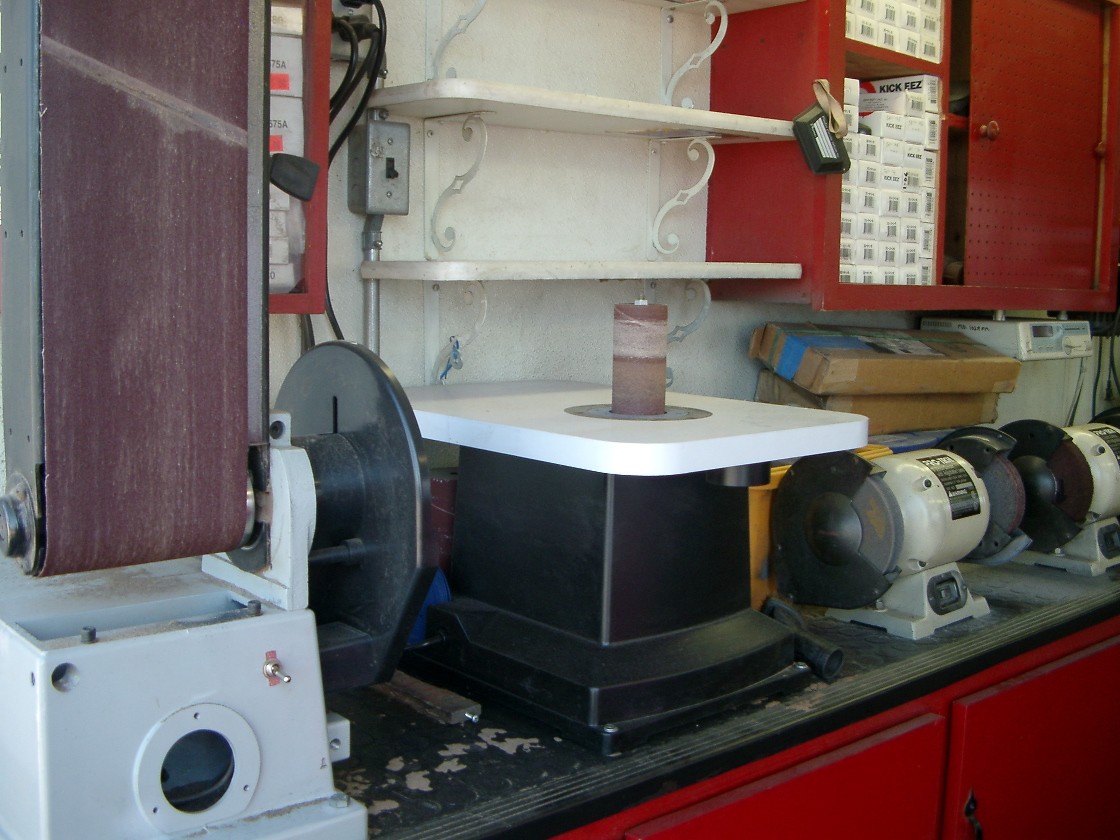 In Picture 2, is the all important
band saw.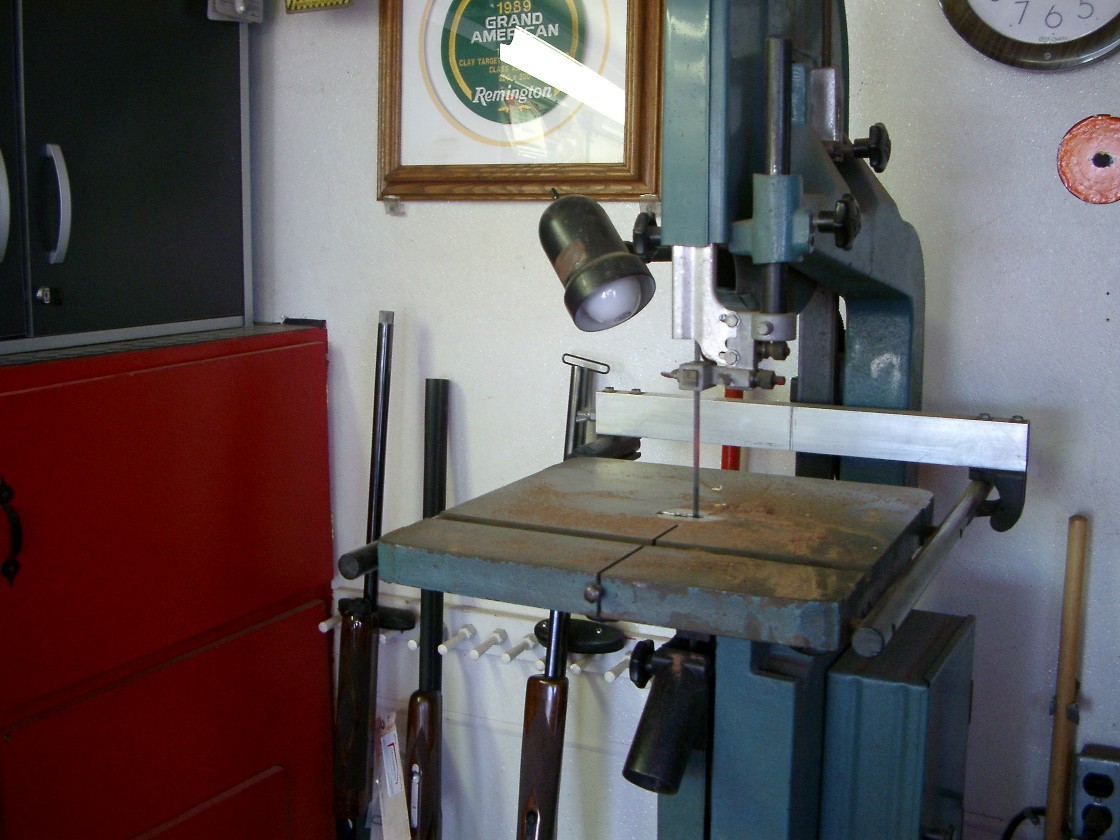 Picture 3, has the polishing wheel
for pad plates.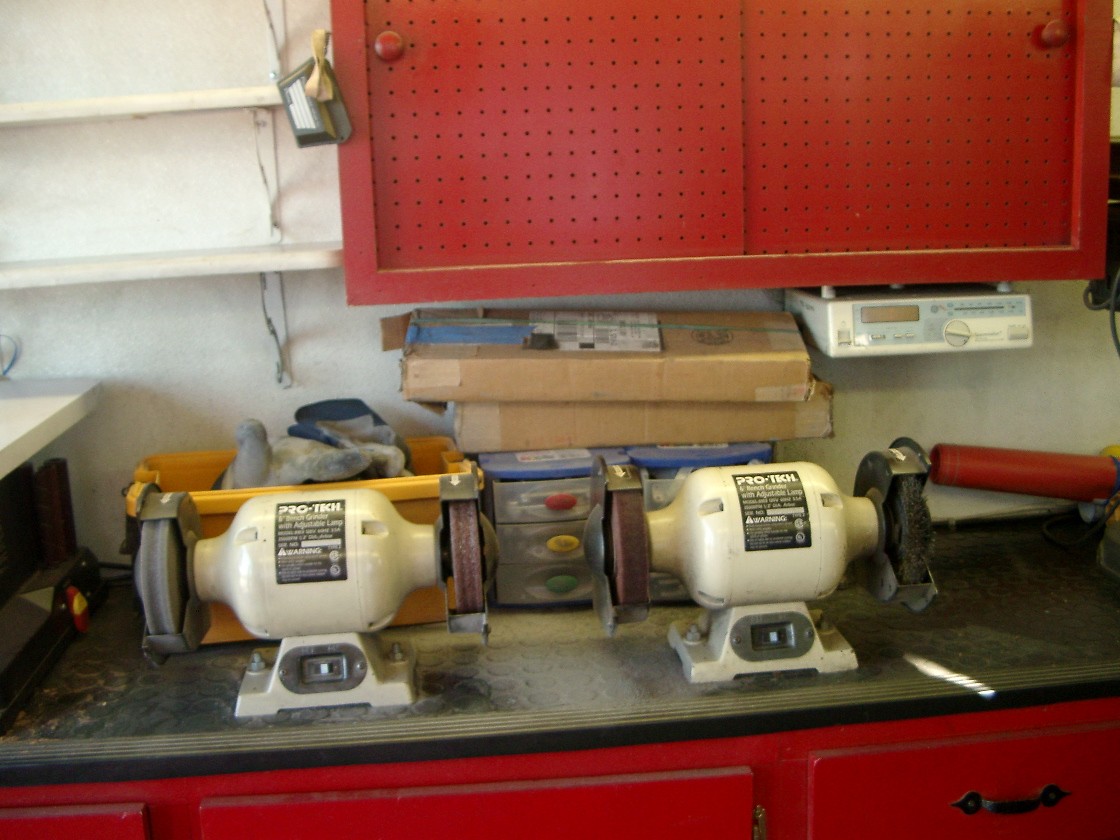 Now we come to the metal working: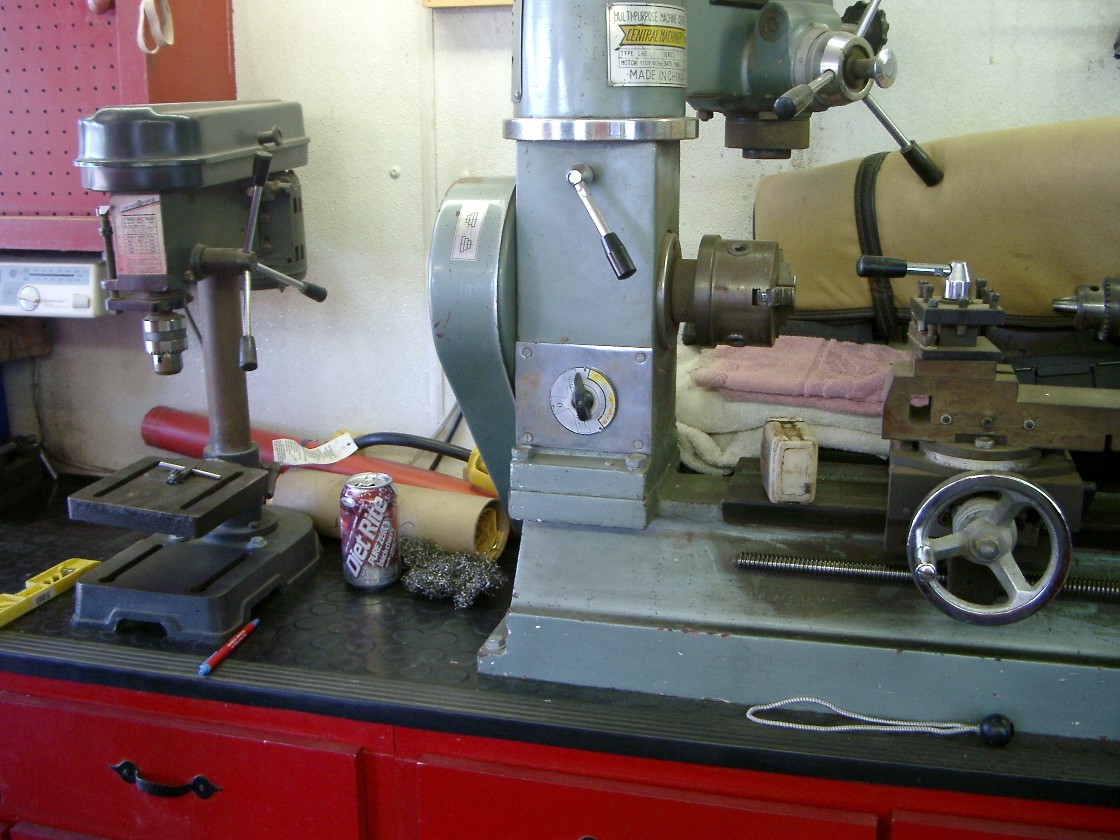 And the all important drill press for milling the guns.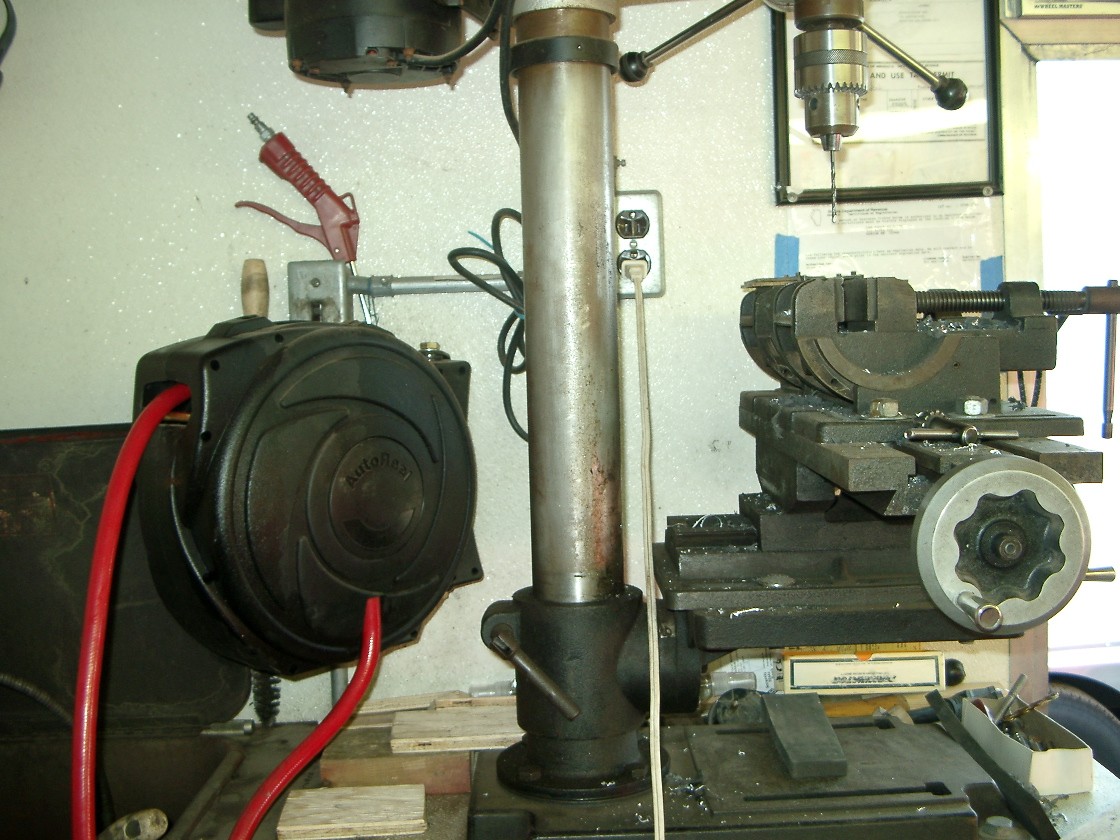 Here We have Tom's famous work bench,
a familiar site to all of his customers.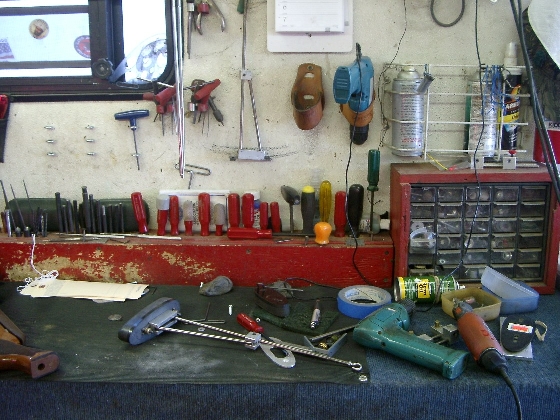 Here is Tom soldering gun parts: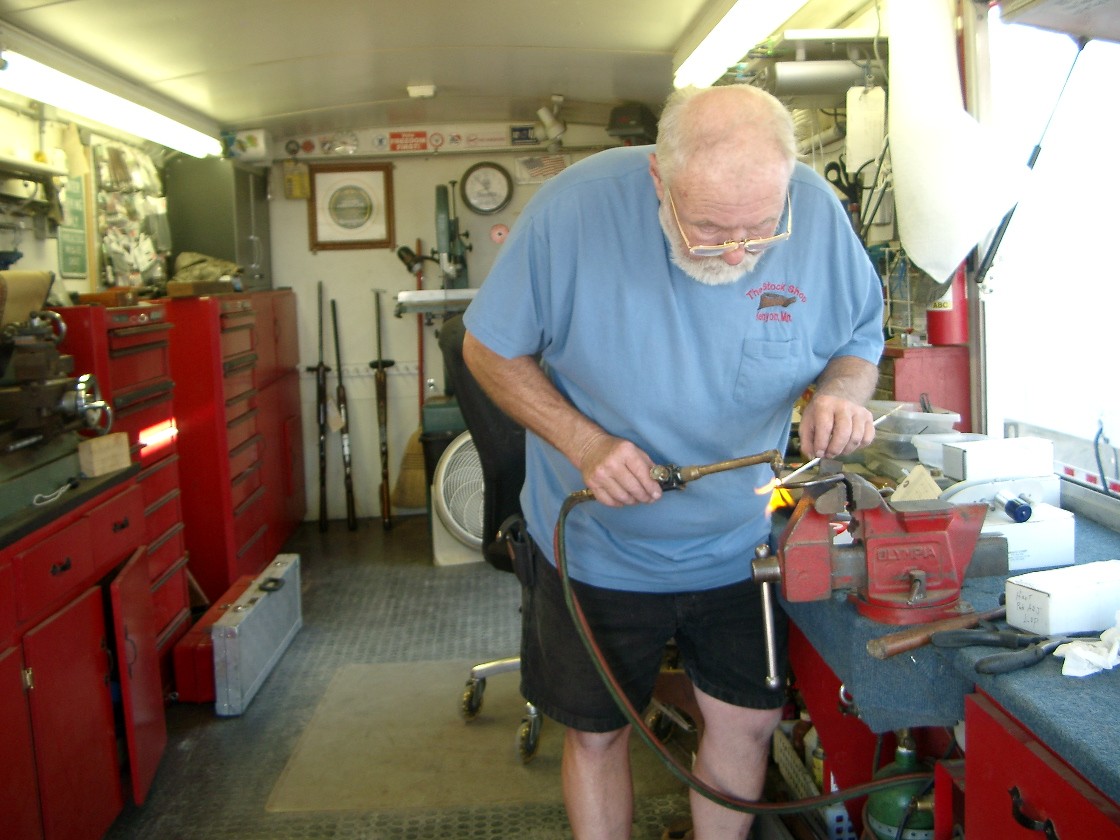 The next time you are at a shoot stop in and say hi!